Destinations - Beach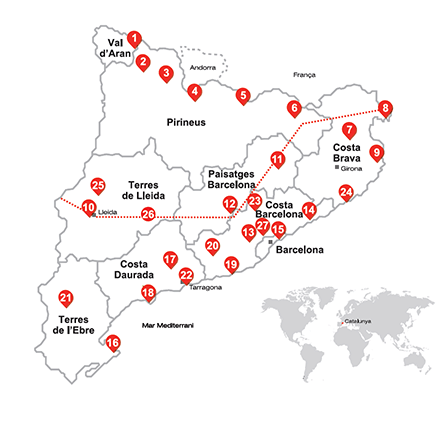 We present a selection of destinations which offer a comprehensive range of adapted tourist amenities so that everyone has the chance to enjoy Catalonia's extraordinary cultural heritage, its magnificent landscapes, its rich gastronomy, and even the broad spectrum of sporting activities it has to offer.
A small taste of a land that takes pains to adapt to everyone's needs. You can't miss it!
Legend
Culture
Sun and beach
Nature
Sports activities
Leisure and entertainment
Food and wine tourism
Health and wellness