El Garraf is a county bathed by the Mediterranean. The cliffs, the jagged relief and the limestone distinguish it from the rest of Catalonia.

El Garraf is outstanding for its range of cultural attractions and because it is a pioneer of tourism in Catalonia.

Sitges is the most popular seaside town in the area. It has immense adapted beaches with amphibious chairs and an excellent tourist infrastructure.

One of the charms of El Garraf is its nature reserve, which has two circuits adapted for the blind and people with reduced mobility. The sensory circuit is equipped with information in braille and other elements that encourage the development of the senses. The second itinerary will introduce you to the botany of the environment.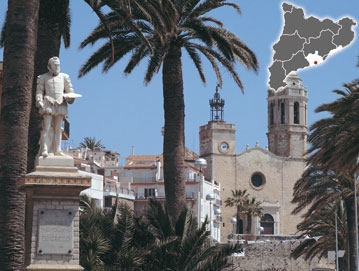 What does this destination have to offer?

Accommodations

Nature

Sun and beach

Culture