8
Costa Brava - Alt Empordà
(Costa Brava)
Alt Empordà is outstanding for the beauty of its coastline and the Catalan Pyrenees. The peace and quiet of the countryside and the blue of the horizon vie with the steep relief of its coast and the coves which have made the Costa Brava world famous.

The natural areas of Alt Empordà are of great ecological interest: the Aiguamolls nature reserve is a haven for many migratory birds and an attractive spot for nature lovers. Much of the landscape we see from Empordà is dominated by the Pyrenees, where an enormous range of recreational activities is on offer. Kayaking can be an unforgettable experience and, thanks to the sensitivity of some companies, it is now accessible to everyone. If you like to walk, whether through the Pyrenean range or on the many beaches along the coast, you can capture the full beauty of the landscape. Alt Empordà has joined modernity and the conservation of nature, which makes it a unique place.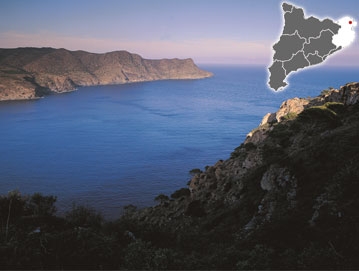 What does this destination have to offer?

Accommodations

Nature

Sun and beach

Sports activities
Don't miss...