Parc Natural del Delta de l`Ebre - La Casa de Fusta i Mirador de la Casa
Terres de l'Ebre (Delta de l'Ebre)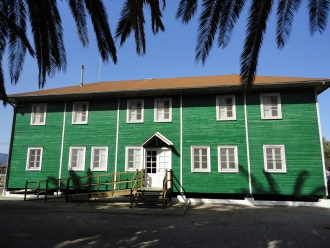 Address: Avinguda Catalunya, 46 - Baix Ebre - Deltebre (Tarragona)
Tel.: (+34) 977 482 181 Fax: (+34) 977 481 392

Send us an e-mail
http://parcsnaturals.gencat.cat/ca/delta-ebre


La Casa de Fusta, which is located next to L`Encanyissada Lagoon (Amposta), serves as an information centre and museum for the park. This wooden house is one of the delta`s most emblematic buildings, dating back to 1926. Wheelchair access to the hide, the information centre and La Casa de Fusta itself is guaranteed.
Bird hide: it is located opposite La Casa de Fusta and has been wheelchair adapted up to the first floor, thanks to an initiative sponsored by the Bayer company.

Specifications verified on-site for the Agencia Catalana de Turisme by accessibility consultants.