Parc Natural del Delta de l`Ebre - Itinerari a la zona dels Ullals de Baltasar
Delta de l'Ebre
(Terres de l'Ebre)

Return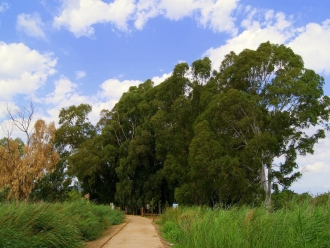 Address:
Avda. Catalunya, 46 -- Deltebre (Tarragona)

Tel.:
(+34) 977 482 181

Fax:
(+34) 977 481 392



The Ebro Delta is the largest wetland in Catalonia; this presque-isle joined to the mainland by a sandbar is reminiscent of a vast triangle surrounded by water. A place where the boundaries between the sky and land, land and water, freshwater and saltwater, cultivated fields and wild vegetation are blurred.
Facilities and observations
The ullals or natural pools at this location are formed by water rising up from aquifers fed by rainwater from the mountains in the regions of El Montsià and Els Ports. They are surrounded by dark earth that is rich in organic matter, peat, one of the delta`s oldest geological formations. Water lilies are found in abundance floating on the surface of the pools. The area has a 530-metre interpretative trail, which offers safe wheelchair access.

Specifications verified on-site for the Agencia Catalana de Turisme by accessibility consultants.


What else does this destination have to offer?