5
La Molina - La Cerdanya
(Pirineus)
La Molina, in the county of La Cerdanya, is a pioneer resort for adapted skiing.

La Cerdanya is a natural corridor between Catalonia, Andorra and France. The combination of the high mountain landscape and the widest valley in Catalonia makes it ideal for any kind of sport. The high mountain cooking, typical of the Pyrenees, is another of the attractions of La Cerdanya. Local products are used to produce recipes such as trinxat (bubble and squeak) or pa de fetge (liver loaf).

The impressive ski resorts are the centre of interest for many travellers who want to spend a few days enjoying nature and sport. For its beauty and singularity, do not forget to visit the famous Mediaeval castle in Llívia.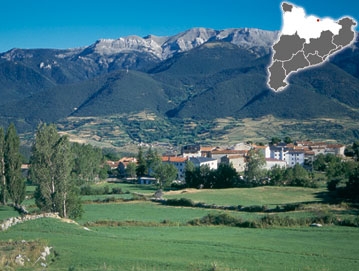 What does this destination have to offer?

Accommodations

Sports activities
Don't miss...