22
Tarragona Patrimoni de la Humanitat
(Costa Daurada)
Standing atop a hill on the shores of the Mediterranean, a position which makes it a natural viewing point, the old Tarraco is still the visible and latent heart of the modern Catalan city. Its prominent remains blend together in a warm atmosphere, mixed with the traces from past centuries and the blue sheen of the Mediterranean.

Its long history and extensive urban development have left us with important buildings and archaeological remains that make the old Tarraco unique among the cities of the Western Roman Empire, as much in the quantity as in the quality of its buildings, as well as their state of preservation.

Strolling through the most Roman of Catalan cities, we might feel nostalgia for the time when Tarraco was the capital and home of half Hispania.

The main architectural attractions of the city, declared World Heritage sites, are Roman. The walls, amphitheatre, circus, Pretorio tower, Early Christian necropolis and the local and provincial forums are all in the historical centre. There are other Roman monuments of great interest on the outskirts too.

In November 2000, the UNESCO committee recognised the whole of Roman Tarraco as a World Heritage site. And this archaeological complex is also one of the 7 wonders of Catalonia.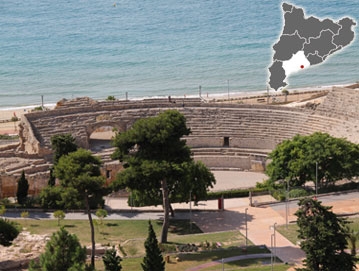 What does this destination have to offer?

Accommodations

Culture