20
Penedès-Enoturisme Accessible
(Costa Barcelona)
El Penedès – Accessible Wine Tourism

Vines recognise no boundaries, be they geographical or political divisions established by humankind. For this reason, the El Penedès Denomination of Origin, guaranteeing the source of the wine that carries this seal, covers the entire district.

Vineyards extend across 26,000 hectares in El Penedès, planted at a density of 2,300 to 3,000 individual vines per hectare. Some varieties trained to grow along wires, such as Chardonnay or Pinot Noir, are cultivated at up to 5,000 vines per hectare, with each individual vine producing fewer grapes in order to ensure superior quality.

Most of the vineyards in the area are small or medium-sized. There is one other defining characteristic of El Penedès and that is that most wineries produce wine using grapes from their own vines, meaning they are responsible for their product from the very start of the long winemaking process to the end. This care and personal monitoring of the vines by winemakers can be appreciated in the final result. These are elegant wines with a style of their own.

For thousands of years, the land of El Penedès has been associated with winegrowing and making. To discover El Penedès is to discover a landscape and a people who, generation after generation, have made vines the basis of their economy, society and cultural life.

El Penedès has made determined efforts to enable everyone to enjoy the experience of learning about how sparkling cava and still wines are produced by visiting the wineries and vineyards and by sampling the finished product.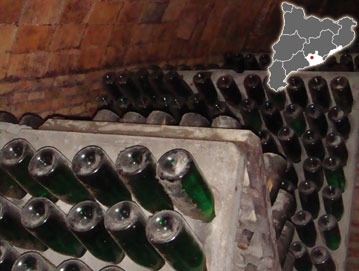 What does this destination have to offer?

Accommodations

Culture

Food and wine tourism