10
Lleida
(Terres de Lleida)
Lleida is a city on the banks of the Segre river with an important cultural heritage that ranges from its Mediaeval walls to the Romanesque buildings around the cathedral.


Lleida is one of the oldest cities in Catalonia, half way between the sea and the mountains, with a strong spirit of hospitality. That is why it is an important services centre as its wide range of hotels, some accessible, confirms.

Despite its many attractions, Lleida is almost unknown to tourists. Visitors interested in history and art will find a large number of monumental buildings in the city that reflect the passage of the different cultures over the years: from Roman remains to new buildings like the Palau de la Diputació and a number of Modernista (Art Nouveau) houses. The old cathedral or Seu Vella, partially accessible, is the city landmark.

Apart from the cultural heritage, Lleida has many natural spaces such as the Mitjana Park, an ecosystem of great natural and ecological value.

In Lleida you will find a different way of enjoying leisure and culture.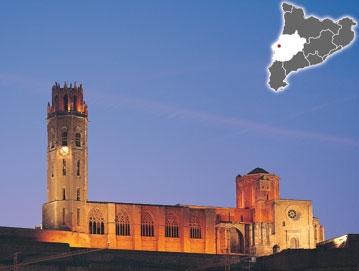 What does this destination have to offer?

Accommodations

Culture
Don't miss...



...