11
Vic - Osona
(Paisatges de Barcelona)
Osona is a county in the hinterland close to Barcelona. Its beauty, diversity and the quality of its landscapes, as well as its important cultural resources, make it highly appreciated as a holiday destination.

The county of Osona is in the province of Barcelona and its features are the broad green fields and meadows. Gastronomy is an important element, since it has much top quality produce of its own.

Vic is the capital of the county and a large episcopal diocese that stretches from the Pyrenees to La Conca de Barberà. Vic cathedral, built in neo-Classical style, towers over the city centre. Beside it we find the Bishop's Palace, the Roman temple and the church of La Pietat. This route around the centre of Vic and the Episcopal Museum – which was declared of National Interest by the Catalan government in 2001 – is totally accessible.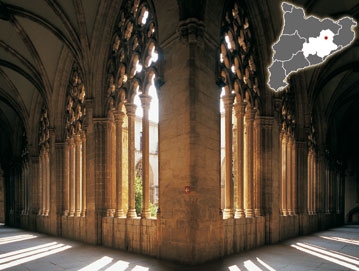 What does this destination have to offer?

Accommodations

Culture