Bus turístic Lleida
Lleida
(Terres de Lleida)

Return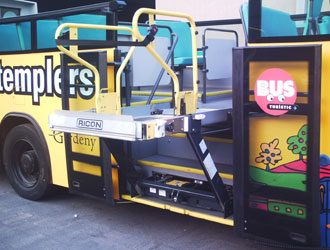 Address:
Major 31, bis -- Lleida (Lleida)

Tel.:
(+34) 902 250 050

Fax:
(+34) 973 700 480



Turisme de Lleida offers a different way of becoming acquainted with the city: a one-hour panoramic tour of the city?s most emblematic buildings and monuments accompanied by a tour guide aboard a single-deck open-top bus.
Facilities and observations
Buses adapted for wheelchair users.
Audio guide available in several languages.
Wheelchair users can only access the bottom deck of the bus.
No sign language interpreters or trained staff to assist the blind or the visually impaired.

Specifications verified on-site for the Agencia Catalana de Turisme by accessibility consultants.


What else does this destination have to offer?