Cicloturisme i Medi Ambient - GCMD-000547
La Garrotxa
(Costa Brava)

Return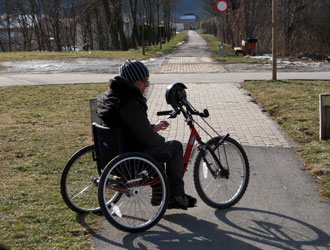 Address:
Carrer Sta. Eugènia, 11 - Pis local - Porta 5 - Gironès -- Girona (Girona)

Tel.:
(+34) 972 221 047

Fax:
(+34) 972 206 115



Established in 1996 with the aim of offering a different way to discover the land, it is the first company specialised in creating cycling-tourism routes in Catalonia.
It offers accessible routes along greenways (disused railway lines) in the province of Girona and rents out adapted bicycles.
Facilities and observations

Specifications verified on-site for the Agencia Catalana de Turisme by accessibility consultants.


What else does this destination have to offer?