Club Nàutic l`Escala
Costa Brava - Alt Empordà
(Costa Brava)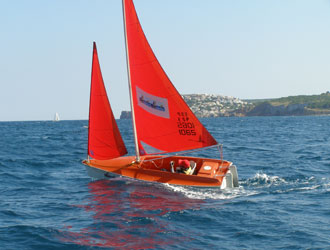 Address:
Port de la Clota, s/n -- L´Escala (Girona)

Tel.:
(+34) 972 770 016

Fax:
(+34) 972 770 158



One of the objectives of the Escala Yacht Club Sailing School is to make itself known so that as many people as possible hear about it; in this sense sailing for people with a disability is still quite an underdeveloped area within the world of sailing.
Continued ongoing training being carried out in this area is of the utmost importance in order that instructors, volunteers and administrative personnel may provide a top quality service with the highest levels of safety possible.

Sailing courses-For everyone: Courses in which the integration of people with disabilities within the group is a reality. For some years now students with varying levels of disability have been taking part in our courses. The courses take place in the months of June, July and August, as well as the first fortnight in September.

Training: the performance of the Sailing School as a training centre for people with disabilities and with experience in the world of sailing. These activities are always available when groups are accompanied by their instructors and corresponding volunteer workers. From September onwards, dates to be decided.
Facilities and observations
The club is fully adapted and is fitted with access ramps to the entrances and to the changing rooms; works are pending to improve access to the showers.
Specialised instructors in assisting individuals with disabilities.
Any illnesses or disabilities are to be specified on the registration form (which is confidential) in order to provide optimal care and safety for the person concerned.
Sailboats specially adapted for individuals with disabilities or for accommodating people of any age:
Two special boats (6 persons).
One Access boat (2 persons).
No sign language interpreters. The blind must be accompanied.

Specifications verified on-site for the Agencia Catalana de Turisme by accessibility consultants.


What else does this destination have to offer?