Estació d`Esquí La Molina
La Molina - La Cerdanya
(Pirineus)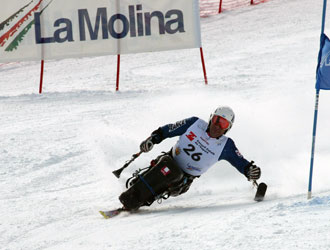 Address:
Edifici Telecabina, s/n - La Molina -- Alp (Girona)

Tel.:
(+34) 972 892 031



The La Molina Ski Resort is a family oriented ski resort in the town of Alp. The resort has over 67 kilometres of slopes ranging in difficulty from easy to difficult.
Facilities and observations
All schools are qualified to cater for adapted skiing classes.
Adapted material available: Bi skis, Dual ski, ski suits available for varying sizes, stabilizers and teaching materials.
Les cours doivent être réservés suffisamment à l?avance.
Pas d?interprètes en langue des signes.

Specifications verified on-site for the Agencia Catalana de Turisme by accessibility consultants.


What else does this destination have to offer?